Leon bought a year ago.  It was tough for him to break into the market with a sole income, existing debt and a wife and three kids to support.  But with a lot of grit, a great realtor and a very good mortgage broker he found a house that no one wanted.  It was priced well below market value because it needed work.  Mostly garbage removal, paint and some new floors.  Leon and his wife were motivated to improve the property and spent a few thousand dollars for improvements on a credit card.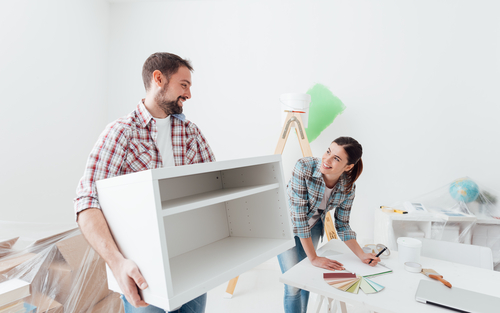 When Leon called for help with his debt (carrying approximately $30 000), being only a year living in the property, we thought it was doubtful there would be enough equity to qualify for more money.  It used to take almost five years for homeowners who purchased with 5% down to qualify for more money under a refinance.  You can now only refinance 80% of your property value, so for the longest time it was impossible for most people to pay off the debt by taking equity out. Leon had only scraped together 5% of the purchase price or about $10,500.  He asked a friend to help him with the legal fees and borrowed $3,000 from him.  So his value would have to go up substantially in order for him to get the money he needed.
Leon trusts us implicitly because we worked so hard to get him into a house.  I told him, the only way out likely was a private mortgage for a few years until his value was high enough.  He needed money for a new roof so we both agreed the best course would be some private money to get his payments under control.  We ordered the appraisal and imagine our complete shock that the value of Leon's property had gone up $105,000 in one year.  So under the 80% rule, he could borrow $248,000.  That meant a prime mortgage at best rates and not a private 2nd mortgage.
What an amazing solution which surprised all of us.  After a year of purchase, Leon was able to pay off his entire debt load of $30,000, pay back his friend the $3,000 and put a roof on with some cash to spare.  We will be breaking his current mortgage with a minimal penalty (again good mortgage broker) and because he will now qualify under refinancing rules for a 30 year amortization, his mortgage payment is staying the same.  Leon now only has a mortgage to pay and he vows not to get into debt again.
We have never seen spikes in values year over year in our entire 25 years in business.  If you are in debt and stressed about it, call us now for an analysis of your situation.