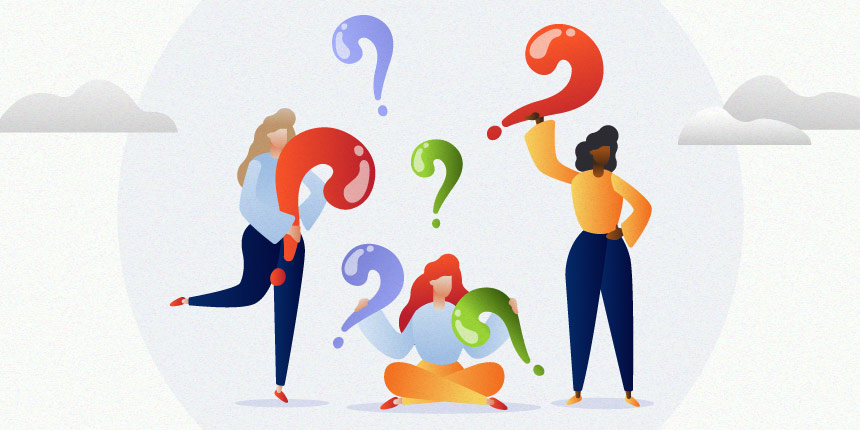 FAQs
Read our commonly asked questions to find out more about Price Team Mortgages…
Frequently Asked Questions
---
Why use a Mortgage Broker?
For a multitude of reasons.  A mortgage broker deals with 100 different lenders including major banks, credit unions, and monoline lenders, and has hundreds of different products.  A broker is looking after your best interests in finding you the best solution for your circumstances.
Do Mortgage Brokers charge fees?
On prime deals, mortgage brokers do not charge fees.  So, for the majority of our clients, we arrange their mortgage at best terms and rate for absolutely no cost.  Some clients require a private mortgage or alternative mortgages and a broker fee is applied.  These fees are disclosed at the time of arranging the mortgage.  There are no upfront fees and the fees are generally deducted from the mortgage advance.
Are there any hidden costs for using a Mortgage Broker?
There are no hidden costs for using a Mortgage Broker.  In fact, all fees are transparent a disclosed upfront on a form known as the 'Disclosure to Borrow'   Fees only apply on non-prime mortgages and clients are well aware of all costs prior to agreeing to the mortgage.
Will there be any surprises with using a Mortgage Broker?
Well, yes, but pleasantly surprised at the superior level of service that is not available through banks or credit unions.  Since we have seen in all, when it comes to mortgages, due to the hundreds of mortgages we have arranged over the past 20 years, we endeavor to always be ahead of the game so last-minute surprises are kept to a minimum.
Will there be an appraisal cost?
For mortgage lenders assessing a property's value is a necessary part of the job.   Many lenders rely on full property appraisals and others use an AVM or Automated Value Model.  The charge can be anywhere from $150 to $400.   If clients cannot pay upfront for the appraisal, we can help assist in some cases.
Are there shady mortgage brokers?
There are shady people in all professions and indeed even in our profession.   That's why it's always best to get a referral from a trusted friend or read online reviews.  The conduct of mortgage brokers is heavily regulated so bad ones are mostly weeded out.
Why is Price Team, the best choice for your mortgage financing?
Price Team Mortgages has been around for 20 years and it's a family-owned and operated in a small community.   We are highly regarded and trusted locally and nationally having recently earned the 'Legend Award' as a top producer in the country.
How long does it take to get a mortgage approval?
We are fast.  Typically, a day or two we can get approval on a prime mortgage. Difficult mortgages can take more time but generally, we have answers for clients in a week or less.
How long does it take from start to finish to close a mortgage with Price Team?
We are quick.  Usually, 3 weeks start to finish.   Since we only do mortgages, our mortgage agents and processing team pushes each step of the way to fund your mortgage as quickly as possible.  A few times we have closed a mortgage in as little as two days but they were emergencies.
What documentation do I need?
Lenders have really tightened up in terms of documentation.   Be prepared if asked to provide letters of employment, pay stubs, T-4's, T-1 Generals, Notices of Assessments, bank statements.   We will let you know what is required based on your individual requirements.
What down payment is required for purchasing a cottage?
The good news here, the minimum down payment is only 5% for most cottages.  Of course, there are exceptions if the cottage doesn't have year-round access or a 3 season dwelling.  We will advise you.
What are the typical legal fees for buying a house?
Most of the cost of buying a house is taxes, not legal fees.   A typical legal fee for purchasing a home is between $1600 and $2500 plus HST.
What are the typical fees for refinancing a home?
Again, it depends on the lawyer but usually a straightforward refinance is between $1000 to $1500 plus HST.
Can lawyer fees be included in a refinance?
Yes, most of the time all fees are deducted from the advance of the mortgage so there are no out of pocket costs
Will my mortgage broker pay my lender's breaking fees?
No, those fees are the client's responsibility but are deducted from the advance.
How do I know I'm getting the best interest rate?
All rates are available daily on our website Priceteammortgages.ca.   However, there is no size fits all anymore.  Mortgage rates now depend on a variety of things, including government-insured, whether it's a purchase or refinance, the client's credit score.   There are low rates out there that carry fine print clauses which would be onerous in terms of costs to break or preventing a client to refinance.
What income can be used for mortgage purposes?
Well depends, income is more restrictive on the prime mortgage side.   Employment, part-time income, pension, rental, alimony, child support, and even child tax credit can be used as confirmation of income.
For alternative mortgages, it opens up to many other types of income including bank statements showing deposits, commission gross income, disability income, roommate income and anything else that's provable.
Can I buy a rental property?
If income is high enough, rental property can often be purchased.  There are many more options for purchasing a rental property through a mortgage broker because of different guidelines from all the lenders at our disposal.   We are experts in the rental field and have helped many clients scale up to have multiple properties.
How many lenders does the typical mortgage broker use?
Mortgage brokers definitely have lenders they prefer.  It's usually because the lender is easy to deal with, gives the best rates and the best after service.   But all lenders are available to most brokers.
How do I know if my mortgage broker is reputable?
Most brokers are reputable and do a great job.  The best way to know whether your broker is reputable is to read their online reviews and try to deal locally.
Is a mortgage specialist the same as a mortgage broker?
No, they are different.  A mortgage specialist works for a bank branch or credit union and is not licensed by any governing authority.  A mortgage broker/agent is licensed by the Financial Services Commission.
Do I need a financing condition when I buy my house?
We always suggest a financing condition to give us and the lender enough time to review income, down payment, and the property.  But we know it is sometimes impossible during a hot market.  We try to be as proactive as possible with purchasers to get as much documentation upfront so clients can feel somewhat at ease 'going in the firm'.
Can I get my debt included in the mortgage when purchasing a home?
No, you have to build equity first before you can access money to pay off debt.  Typically that is 3 years but also dependant on renovations or if there has been sufficient lift in the property.
And Yes, sometimes people have large down payments.   The purchaser can put less money down than was originally intended and pay off debt.
What's the lowest down payment when purchasing a home?
5% is the lowest down payment in Canada and if you sell your current property and want to purchase again, you can still get in for 5% down.
Can I buy a home if I have been bankrupt?
Yes, you can purchase a home after bankruptcy is complete.  You can often purchase for as little as 5% down with excellent re-established credit of 2 credit facilities of $2,000 each.  Call us for guidance.
Can I refinance after bankruptcy?
Yes, and at good rates with good re-established credit.  If you haven't re-established credit, there are also lenders who will refinance you but at higher rates.
Can I refinance if I'm in a consumer proposal?
Yes and we recommend it.  It can extinguish the proposal and get you on your feet faster so the length of time for you to get back into best mortgage rates is drastically reduced.
Can I buy a house if I job got my first job?
Yes.  Lenders typically like 2 years of job stability but we get exceptions to this all the time.
Can I use the part-time income for mortgage qualification purposes?
Yes, prime lenders want a 2 year average for part-time income but alternative lenders will sometimes make exceptions.
What if I have never heard of the lender, my mortgage broker has placed me with?
Mortgage brokers often use lenders that are not available with branches.   They are all backed by the major banks and often have better rates and terms.
Can I pay off my CRA debt with my mortgage?
Prime lenders will not permit you to pay off your CRA debt but alternative lenders will.  We have many solutions for this issue.
Can I pay off my property taxes with my new mortgage?
No, prime lenders expect you to keep your property taxes up to date.  But alternative lenders will allow.
Are property taxes included in my mortgage payment?
Property taxes are extra from your mortgage payments.  For clients purchasing with minimum down, prime lenders usually collect the property taxes on top of the mortgage payment.  All others have a choice but we suggest you pay the municipality directly for property taxes.
Can I purchase with no down payment?
Good news, you can sort of.  If you have excellent credit, you can borrow the down payment but the payment must be included in your debt obligations.
What's the difference between fixed-rate mortgages and variable-rate mortgages?
Fixed-rate mortgages are mostly determined by the bond market and are fixed at a specific payment for the term while variable-rate mortgages float with the prime rate.  Prime is adjusted several times a year and typically remains steady for the terms.  Fixed-rate mortgages trigger much higher breaking fees.
How are variable rate mortgage rates set?
They vary depending on many factors.  Lenders typically offer the lowest discounts to prime on high ratio mortgages.  The discount can vary from lender to lender.
How can I determine what my lender will charge for breaking my mortgage?
Unfortunately, it is a moving target.  Typically, they are much higher with mortgages from the Big Banks because they use the fictious posted rate when calculating penalties.  Check with your mortgage professional on how your lender will calculate breaking fees.
Do I need an appraisal for my refinance?
Most lenders will require an appraisal for refinances however some will do an electronic appraisal at a reduced cost.
Will my broker pay for my appraisal?
Sometimes, the client cannot afford to pay upfront for the appraisal so we will cover it and get reimbursed when the mortgage funds.
What if my bank has turned me down for purchasing a home or refinancing?
Your bank has one set of products and terms.  We work with 100 different lenders and many products.  That means we have many solutions available to our clients.   We have helped hundreds of clients who were turned down initially by their bank.   We are also all commissioned works so we have a vested interest in getting you approved and work hard to make that happen.
What is better the bank or a broker for my mortgage?
A recent CMCH study showed clients who used a broker for their mortgage saved on average a half-point off their interest rate.  At Price Team Mortgages, we provide superior customer service and creative solutions for our clients.
Can I borrow my down payment?
Yes, you can as long as it's disclosed to the lender and it is part of your debt obligations.
I have a roommate. Can I use this income for qualification purposes?
Yes, you can for alternative mortgages which carry a slightly higher rate but allow you to purchase for more.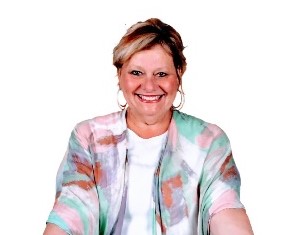 We're always here for you and happy to serve you. Call us anytime at 1-866-244-3289 or email at tracy@priceteammortgages.ca.
Tracy Luciani Price - Price Team Mortgages | Dominion Lending Centres
Address
655 Tower Street South, Fergus, ON, N1M 2R1
1467 Gordon Street, Guelph, ON, N1L 1C9
Guelph, ON
N1L 1C9, Canada
Request a Call Back
Let us call you back when it's convenient for you!