Living in Centre Wellington today, you have likely either met new people in the community that have 'migrated' out of the GTA or other areas in Southern Ontario where real estate values have exploded, or you know people that are 'migrating' out of CW to less populated and less expensive areas, due to rapid growth and changes to our local communities. In fact, it's been cited that the population of CW could explode to up to 100,000 within the next 15 years!!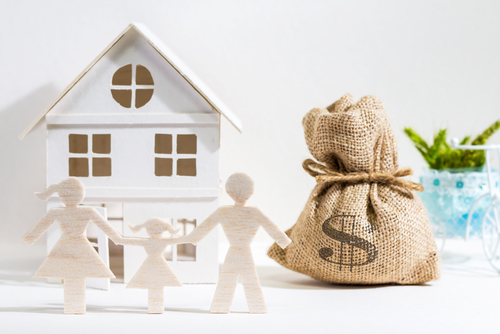 In a nutshell, here are the top 3 reasons we are seeing for the current migration trend.
Number 1:  The cost of home ownership has become unattainable for many first time buyers in urban and suburban areas. There's no doubt about it, the cost of real estate in Centre Wellington offers 'better bang for your buck' and it's all about perspective. and this trend is affecting us all in many ways. To someone paying rent in excess of $3000/mo for an 800 sqft condo in downtown Toronto, a price tag of $500,000 for a house in Fergus is very appealing and actually works out to be less expensive on a monthly basis… plus, owning builds equity. (5% down of a $500K purchase price yields a mortgage payment of approximately $2100/mo + taxes & utilities = shelter expenses of about $2700/mo). For those that have the ability to work from home, commute a few days per week, or change jobs to something more local, this is a very attractive option.
Number 2:  A desire for an improved quality of life for families is driving people to more rural areas. Let's face it, raising kids in heavily populated urban areas often comes with many limitations. Lack of personal dwelling space, competitive and limited access to extra-circular programs for kids, strict school catchments, etc can be difficult for families. Smaller communities are appealing for many reasons, and CW is certainly attracting many families. There are several reasons why year after year it's continuously ranked amongst the most desirable places to live in Canada.
Number 3:  Many folks are cashing out, moving to more remote areas and retiring. We are seeing a trend of cash purchases in the CW area, resulting in people living mortgage-free, and often with a nest egg derived from their real estate profit.
These trends don't only apply for people moving into Centre Wellington; they also mirror the reasons many are moving out of CW as well. Everywhere, first-time buyers are being pushed out by high prices, especially the 'stress test'… in fact, the benchmark qualifying rate for high-ratio mortgages just climbed from 4.64% to 4.84% without warning. Growth in CW comes with increased density and congestion. For those averse to this, the desire for space and solitude is driving them further away as well.
Change is inevitable and it's constant. If you're thinking of making a move, contact us to explore your financial options. We're here to help!