Here is something you will never see written in an article about mortgages.
Ron and I started our mortgage business 16 years ago with the value to always 'do what's right for the client'.  It was humble beginnings for sure working from our home helping one client at a time. We faced and continue to face many difficult decisions but every night we are able to sleep peacefully knowing that we always do what's right and in the best interest of our clients. We try to stay 'heart centered' in all of our mortgages we arrange. For us it's not a transaction, it is about getting to know our clients, many of whom are now good friends.
In a world, where it's all about 'me' we wanted our business to be all about 'you'. Kindness, integrity, truth are values we have integrated into our daily dealings with new homeowners and existing clients. My father taught me to always 'do your best' and that value is what we adopted from Day One.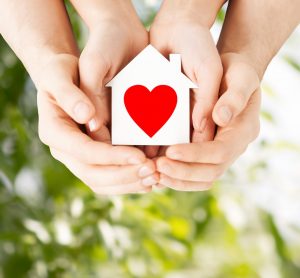 We dig deep.
We get to know our clients on a personal basis
. We often get challenged with difficult decisions but before figuring out the solution for you we always ask ourselves:
Is this solution in the best interests of our client?
Are we really helping you?
What are all the possibilities here?
Our real goal is to help everyone no matter what their circumstances. Isn't that why we are all here. To help each other on our way home. In a world, that seems to have lost many of its old values as financial institutions seem to have forgotten their fiduciary responsibility, we have built a wonderful business just by sticking to our basic values, to help, to treat everyone with kindness and respect, and to be transparent and communicative during the entire process.
For an honest, safe mortgage that is in your absolute best interests, please give us a call and experience the difference that a team of caring mortgage professionals can offer in your life.